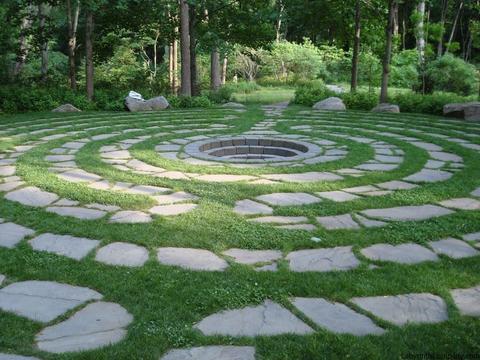 Spring is the perfect time to tend to your home garden, buthave you ever thought about installing something cool and different in youryard? This year, why not consider installing a labyrinth in your front or backyard? Labyrinths are great for several purposes. They are known to be goodretreats for relaxing and meditating, but they are also excellent for naturalwater drainage and for preventing weed growth. There are many different kindsof Labyrinths to create by using: hedges, stones, river rocks, bricks, pavers,gravel, bedding plants, turf grass, sod, pebbles and more. Here are twowebsites that will help you get started with your Labyrinth project. You canpurchase a Garden Labyrinth template here:
https://www.labyrinthcompany.com/collections/glt
You can also try following these steps for a DIY Labyrinth:
http://www.instructables.com/id/Build-a-Backyard-L…
(There are 20 steps included, and you must click on the topright option at the top of the article to reveal all 20 steps of the process.)
Either way, if you want to add an attractive feature to your yard by doing something creative anddifferent this Spring, try installing your own Labyrinth.